Robinson Farm Conservation Easement (57 acres), Creston, Ashe County, NC
Located along Three Top Creek in Creston, the Robinson Farm is 57 acres of active farmland. It is currently being used to graze cattle and grow hay. The farm also has historic importance as the Worth House, built in the mid 1800's, is located on it. There is over 1,600 feet of stream frontage as well as a seep area that contains important and unique plant species. HCC obtained a grant from the Agricultural Development and Farmland Preservation Trust Fund to cover transaction costs and from the Helen M. Clabough Charitable Foundation Revolving Loan Fund.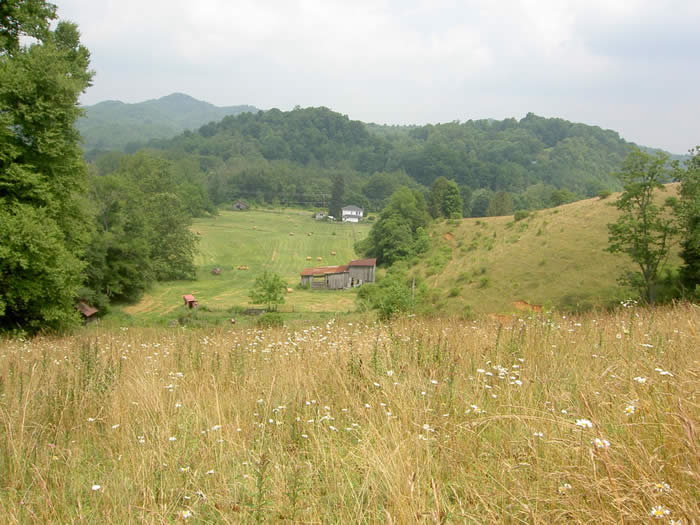 Bear Paw State Natural Area (325 acres), Watauga County, NC
One of two new State Natural Areas designated by the NC Legislature in 2008, Bear Paw will be managed by State Parks. The area is located in the Nationally Significant Hanging Rock Ridge Natural Area and includes exemplary High Elevation Rocky Summit, High Elevation Red Oak Forests and North Hardwood Forest natural communities. In addition to rare species the land is home to the headwaters of Dutch Creek. Funding was provided by the Natural Heritage Trust Fund and by a private donation. HCC received a bridge loan from The Conservation Fund and the Conservation Trust for North Carolina and the Helen M. Clabough Charitable Foundation Revolving Loan Fund assisted with the transaction costs.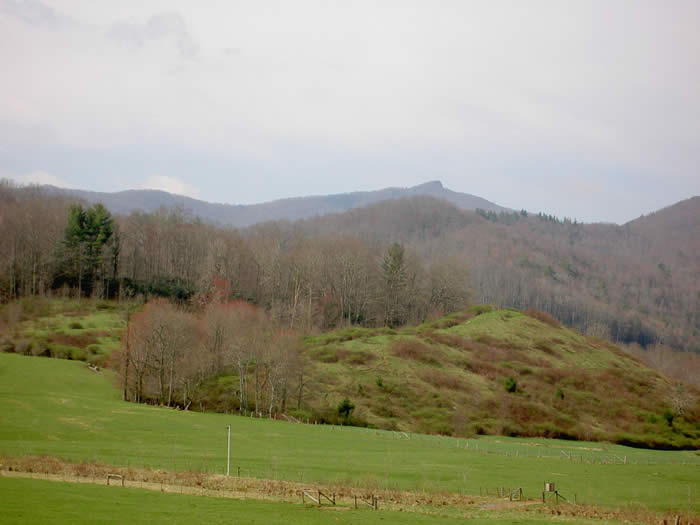 Valle Crucis Conference Center Open Fields (73 Acres) Valle Crucis, NC
With funds raised from the USDA Farmland Protection Program, NC Natural Heritage Trust Fund, Helen and the Cannon Foundation, HCC purchased this conservation easement on the 73 acres of productive agricultural land located within the Valle Crucis Historic District. Valle Crucis Conference Center and the Episcopal diocese of Western NC donated half of the value of their Open Fields for a conservation easement. This conservation easement will provide permanent protection of scenic views along NC Scenic Byway 194 and will protect the historic, agricultural, and natural heritage values of the land.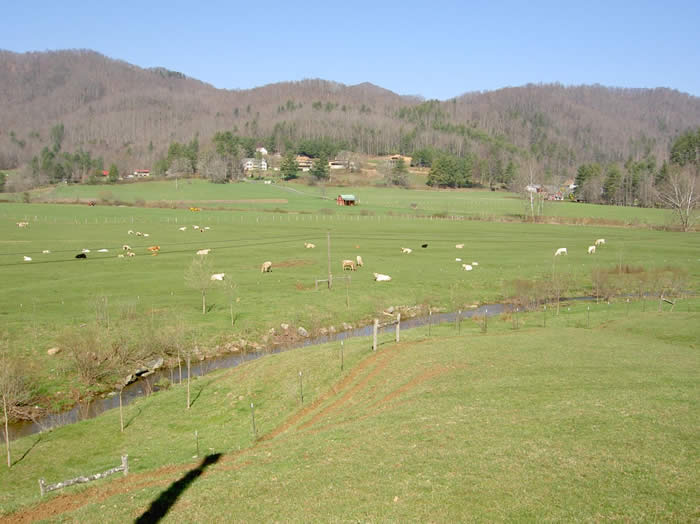 Cone Old Growth (21 Acres) Boone, NC
Blue Ridge Conservancy purchased this 21-acre parcel of land just outside of Boone city limits. Part of a North Carolina Significant Natural Heritage Area, this land adjoins and provides a buffer for old-growth trees in the Moses Cone Memorial Park. The forested mountain slopes and rich coves of the land contain habitat for rare and species, including the saw-whet owl. The land also drains a tributary of Winkler's Creek upstream from Boone's drinking water intake point. In 2008, BRC donated the 21-acre tract to the Blue Ridge Parkway's Moses Cone Estate.
Cone Old Growth II (39 acres), Watauga County, NC
Located adjacent to the Cone Old Growth I project, this 39-acre bargain sale conservation easement protects a mature hardwood forest, 990 feet of a stream, and is located adjacent to Moses H. Cone Memorial Park of the Blue Ridge Parkway and the Town of Boone's secondary drinking water supply. HCC was assisted by the Helen M. Clabough Charitable Foundation Revolving Loan Fund. Funding was also provided by Clean Water Management Trust Fund and Blue Ridge Parkway Foundation to cover transaction costs. A private donation was made to purchase the conservation easement.